Wasp Control Local professionals ready to help!
Expert Wasp Control Services in Las Vegas
Understanding Wasps: What You Need to Know
Wasps are a common and potentially dangerous pest in Las Vegas, and understanding their behavior and characteristics is the first step toward effective control. These flying insects are closely related to bees and ants. Unlike bees, which are generally docile and only sting when provoked, wasps can be more aggressive and may sting even in the absence of a direct threat.
Common Signs of Wasp Activity
Identifying the presence of wasps in or around your property is essential for timely intervention.
Look out for these signs:
Visible Nests: Wasps often build nests in sheltered areas, such as eaves, attics, or tree branches. These nests can vary in size and shape depending on the species.
Increased Wasp Activity: If you notice an uptick in wasp sightings around your home or business, it's a clear indicator of an existing or potential infestation.
Unusual Buzzing Sounds: Wasps produce a distinct buzzing sound when they're in the vicinity. If you hear this noise, it's a sign that a nest may be nearby.
Aggressive Behavior: Agitated wasps are more likely to sting, so be cautious if you observe them acting defensively.
Common wasp species found in Las Vegas include:
Yellowjackets
Paper Wasps
Cicada Killers
Tarantula Hawks
Each of these species has its own distinctive characteristics and behavior patterns, making it important to identify them correctly when dealing with a potential wasp issue.
---
If you suspect wasps on your Las Vegas property, contact Fischer's Pest Control for safe & effective wasp control!
---
Preventing Wasp Infestations
Prevention is often the best strategy when it comes to dealing with wasps. Here are some proactive steps you can take to minimize the risk of a wasp infestation on your Las Vegas property:
Seal Entry Points: Inspect your property for any openings or cracks that could provide entry for wasps. Seal these gaps with caulk or other appropriate materials to prevent wasps from gaining access to your home.
Proper Food Storage: Wasps are attracted to sweet and protein-based foods. Ensure that food containers are tightly sealed, and avoid leaving sugary drinks or food scraps in open containers outdoors.
Regular Maintenance: Keep your property well-maintained by trimming overgrown vegetation and removing fallen fruit from trees. Wasps are drawn to these areas for food and nesting sites.
Professional Inspection: Schedule routine inspections by a pest control professional to identify potential problem areas before they escalate into infestations.
Why Choose Fischer's Pest Control for Wasp Control in Las Vegas
When it comes to dealing with wasp infestations in Las Vegas, Fischer's Pest Control is your trusted partner. We offer a comprehensive range of pest control services tailored to your specific needs. Here's why you should choose us:
Expertise: Our team of experienced professionals is well-versed in the behavior and habits of wasps. We use this knowledge to develop targeted strategies for effective wasp control.
Safe and Efficient Solutions: We prioritize the safety of your family, pets, and the environment. Our methods are designed to eliminate wasp infestations while minimizing harm to non-target species.
Customized Plans: Every property and pest problem is unique. We create customized treatment plans that address your specific wasp issues, ensuring long-term results.
Preventive Measures: In addition to extermination, we offer preventive measures to minimize the risk of future infestations. This includes sealing entry points and providing ongoing maintenance tips.
Customer Satisfaction: Your satisfaction is our top priority. We stand by the quality of our services to ensure you get the results you expect.
If you've noticed signs of wasp activity on your Las Vegas property or simply want to take preventive measures, Fischer's Pest Control is here to help. Our team of experts is ready to assess your situation, develop a customized plan, and provide effective wasp control solutions.
---
Don't let a wasp infestation jeopardize the safety and comfort of your home or business. Contact us today for a free consultation and take the first step toward a wasp-free environment in Las Vegas.
---
Related Reading: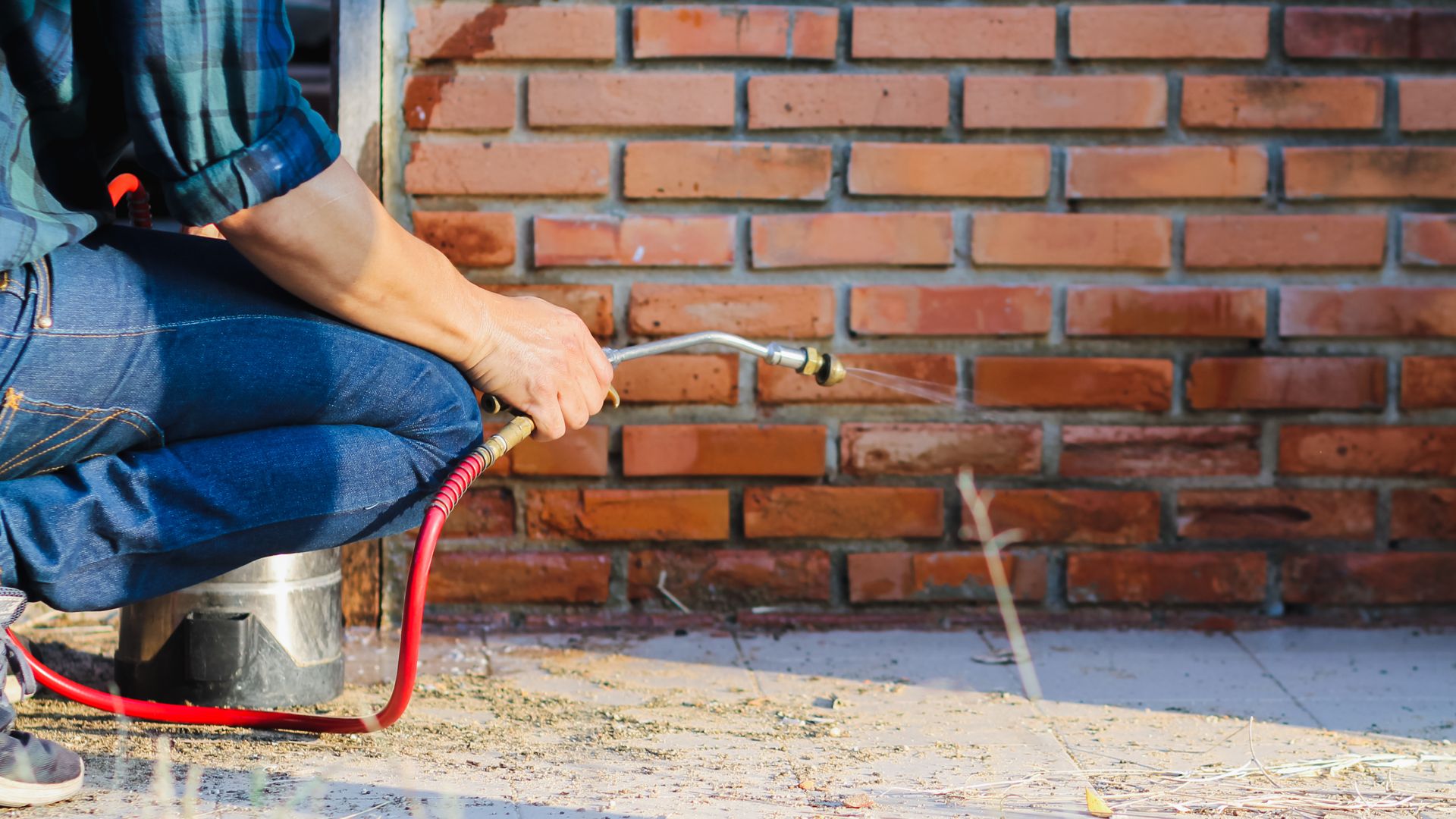 Hear From Our Happy Customers
Reviews & Testimonials
At Fischer's Pest Control, your satisfaction is our priority! See for yourself what our customers have to say about working with us.
"Friendly and very knowledgeable about pests and rodents."

I called Fischer Pest Control to do an initial spraying/set up for our property. I have not seen any pests to date but it is always a good idea to pre-treat. The technician was on time, friendly and very knowledgeable about pests and rodents.

- Melinda B.

"They always go above and beyond!"

I have been using Fischer's for over three years and I am forever grateful for their professional service. Kevin is the technician that comes to my home he always uses pet safe sprays!

- Michelle W.

"Thanks guys for your loyal service."

We have been using Fischer's Pest Control since 2004, having excellent service from their service technicians. If we have an issue, they are here to address our issue.

- American Jetting Services

"Excellent service!"

Thanks Ryan for the great job you did on my home! No insects, spiders, scorpions that's a plus especially for my kids and my german shepherd! Inside and out I recommend this company for those who want a great job at an affordable price.

- Jon N.

"Recommend this company to anyone in Las Vegas that has a pest control need."

Once the ants started showing up this summer, I knew I didn't want to deal with it again. I contacted Fischer's Pest Control, and after the first visit I never saw another live ant, roach, spider, or anything. Extremely friendly!

- William K.

"They are knowledgeable, prompt and professional."

We got bed bugs from some used furniture and could not get rid of them. They spread to two other family members homes since we didn't know at the time that we had them. Fischer's got rid of them the first treatment at all three properties.

- Brian C.

"They are my first and only company to call for pest removal."

Fischer's Pest Control team was on time and effective while providing excellent customer service. I had a bee infestation on the roof of my house. They are my first and only company to call for pest removal.

- Lance B.

"Professional, friendly, and very knowledgeable about the products that they use!"

Our family has had Fischer's Pest Control for the past 10 years. I would not use any other pest control company. I have recommended Fischer's Pest Control to all my family, co-workers & friends. FISCHER'S PEST CONTROL IS THE BEST IN LAS VEG

- Christine L.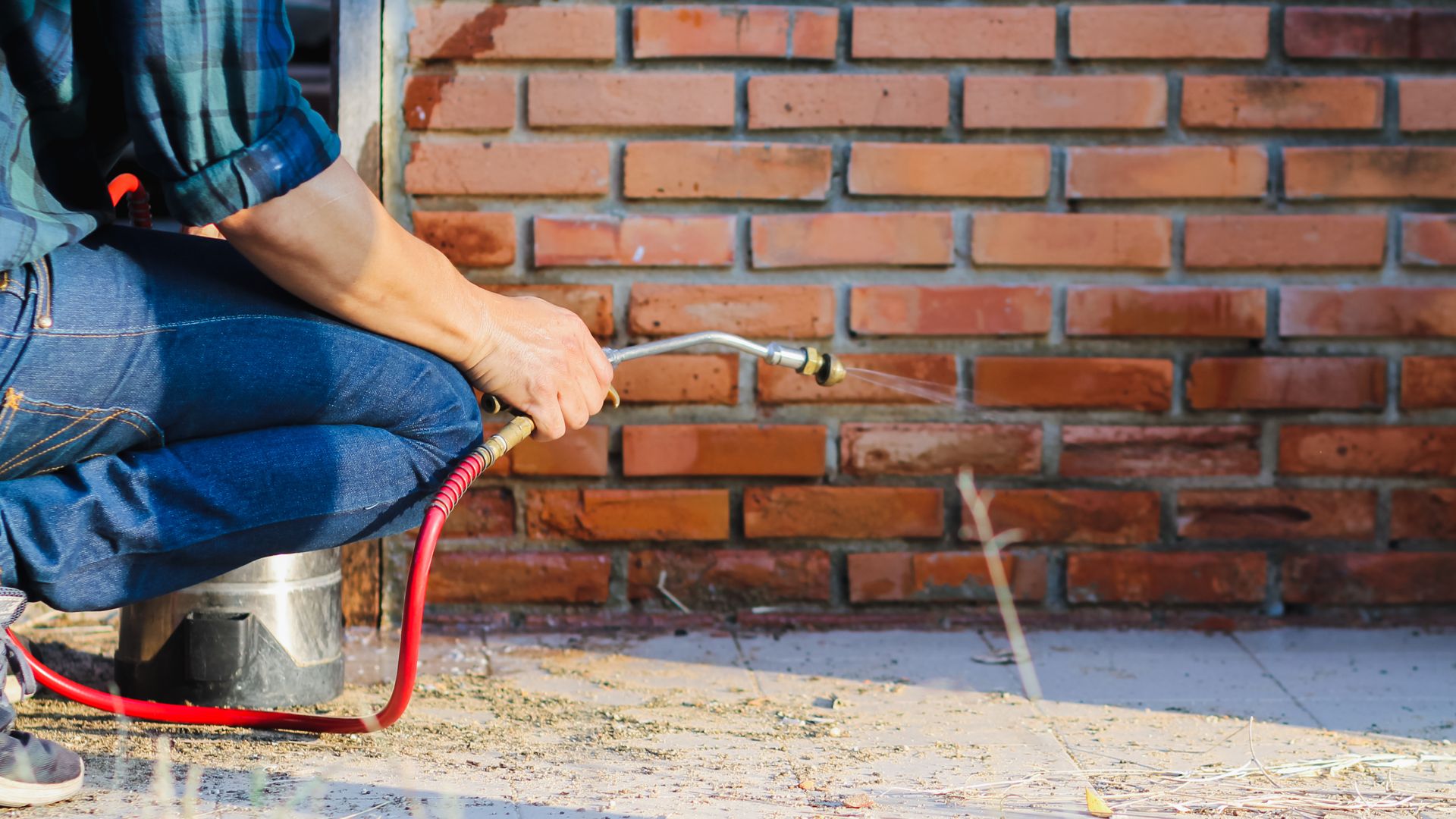 Don't Miss Out on These Savings!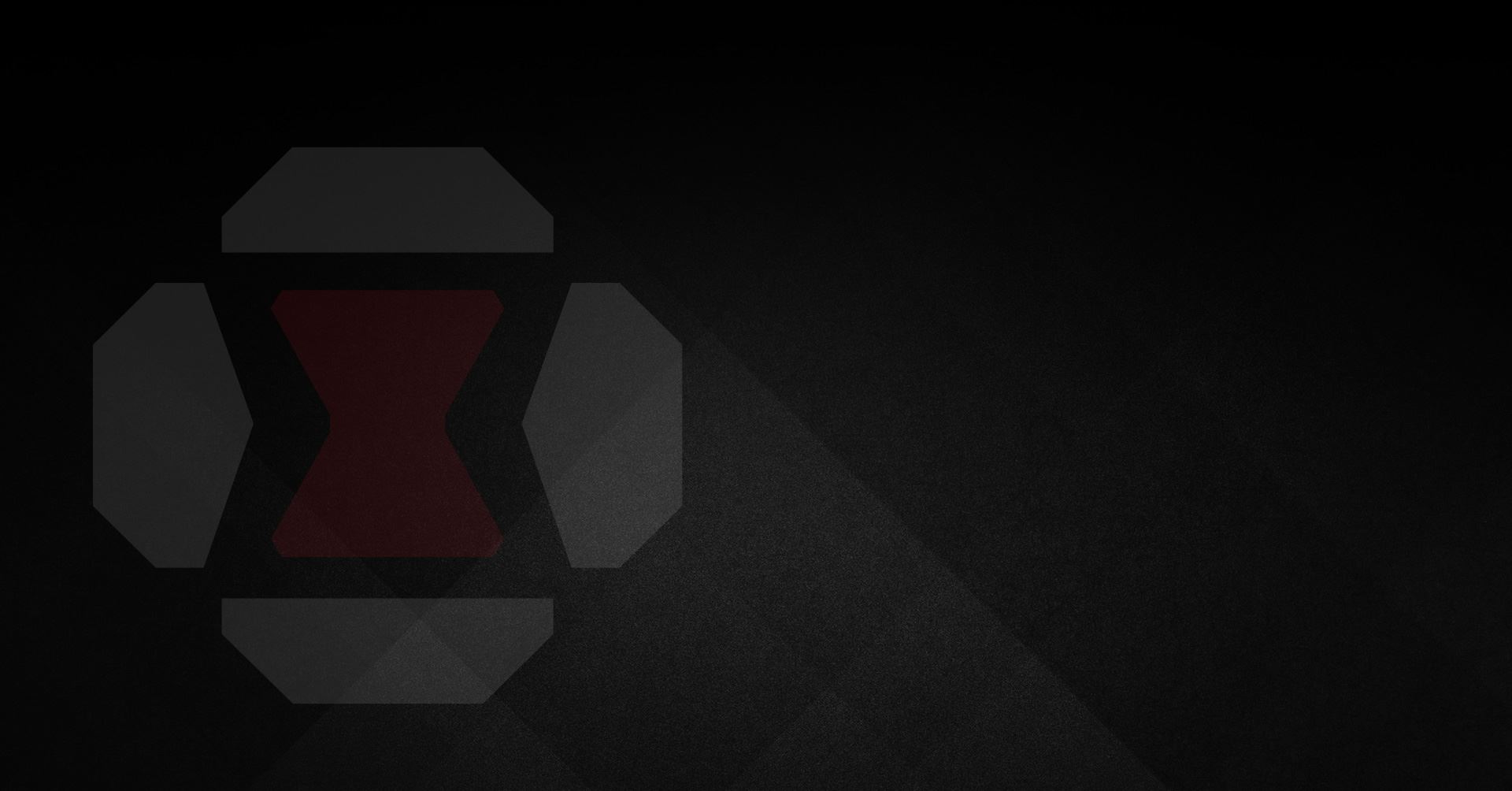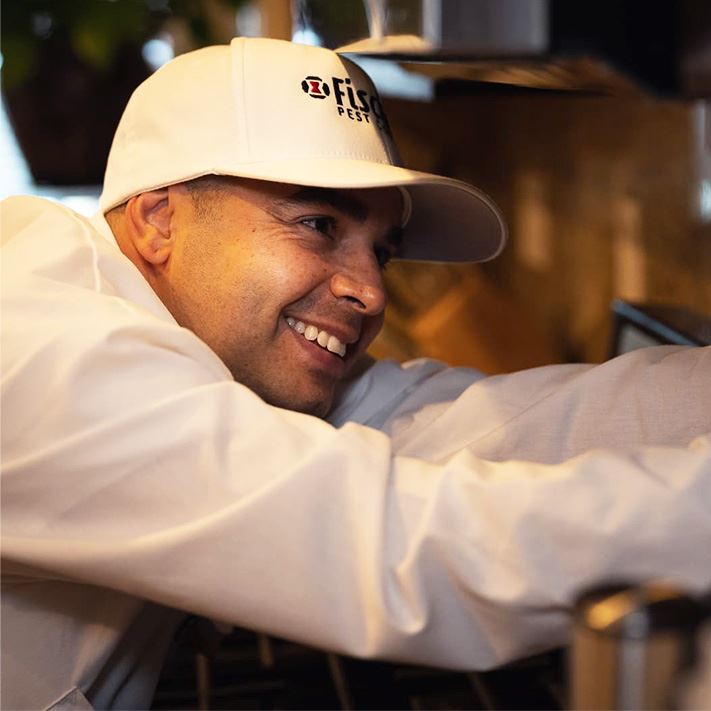 Why Choose Fischer's Pest Control? What Makes Us Different
Serving Las Vegas, NV Since 2003
We're Nevada state-licensed via the Department of Agriculture and fully insured. We stay current with annual continuing education. We do use hazardous chemicals, so safety for our customers and ourselves is always top priority.

The Fischer's Pest Control guarantee gives you peace of mind. When we exterminate, pests stay dead. If you see substantial evidence that your problem hasn't gone away within 30 days, we'll be back to fix it for free. Period.

We're on time and we get the job done. Your time and ours is valuable, and we hate being late just as much as you do. If your Las Vegas property requires monthly pest control, we'll be there every month, on time and ready to work.

We don't need to get married to take care of your pest control needs. If your Las Vegas property requires monthly attention, we'll prove our worth to you each month, over and over again. We've been contract-free since 2003.

We know you don't want to be charged before the pest problem is solved.