COMMERCIAL PEST CONTROL IN LAS VEGAS
Pest Control for Commercial Properties in Clark County
As someone who owns or manages a business in Las Vegas, you know that this city that rarely sleeps requires you to be on your toes at all times. When there is so much to do to run your commercial establishment, you definitely do not have time for unexpected emergencies. So, what do you do when a staff member or customer finds a rat under the table or a roach in the bathroom? In these terrible situations, you will need to have a reliable company to call for full commercial pest control services. At Fischer's Pest Control, there is no pest problem that we can't solve.
Some examples of pests that may be lurking around your commercial space include:
---
Contact us at (702) 815-7894 to schedule a consultation about getting rid pests at your business.
---
Why You Should Never Hesitate to Schedule a Full Inspection for Your Commercial Property
Discovering a single scorpion or mouse on your residential property is bad enough. However, if you were to find one of these unsavory creatures at your commercial establishment, you are in even greater trouble. Word that you have an infestation at your business will spread like wildfire. It does not matter if only one cockroach has made its way onto your property — that single incident is enough to convince people to stop visiting your establishment.
Whenever you are even slightly suspicious that you may have a problem with pests, do not procrastinate on arranging for a thorough investigation. In many cases, what works for eliminating one type of species will not work well for another, so only professionals will be able to recommend the best method of getting rid of these invasive trespassers.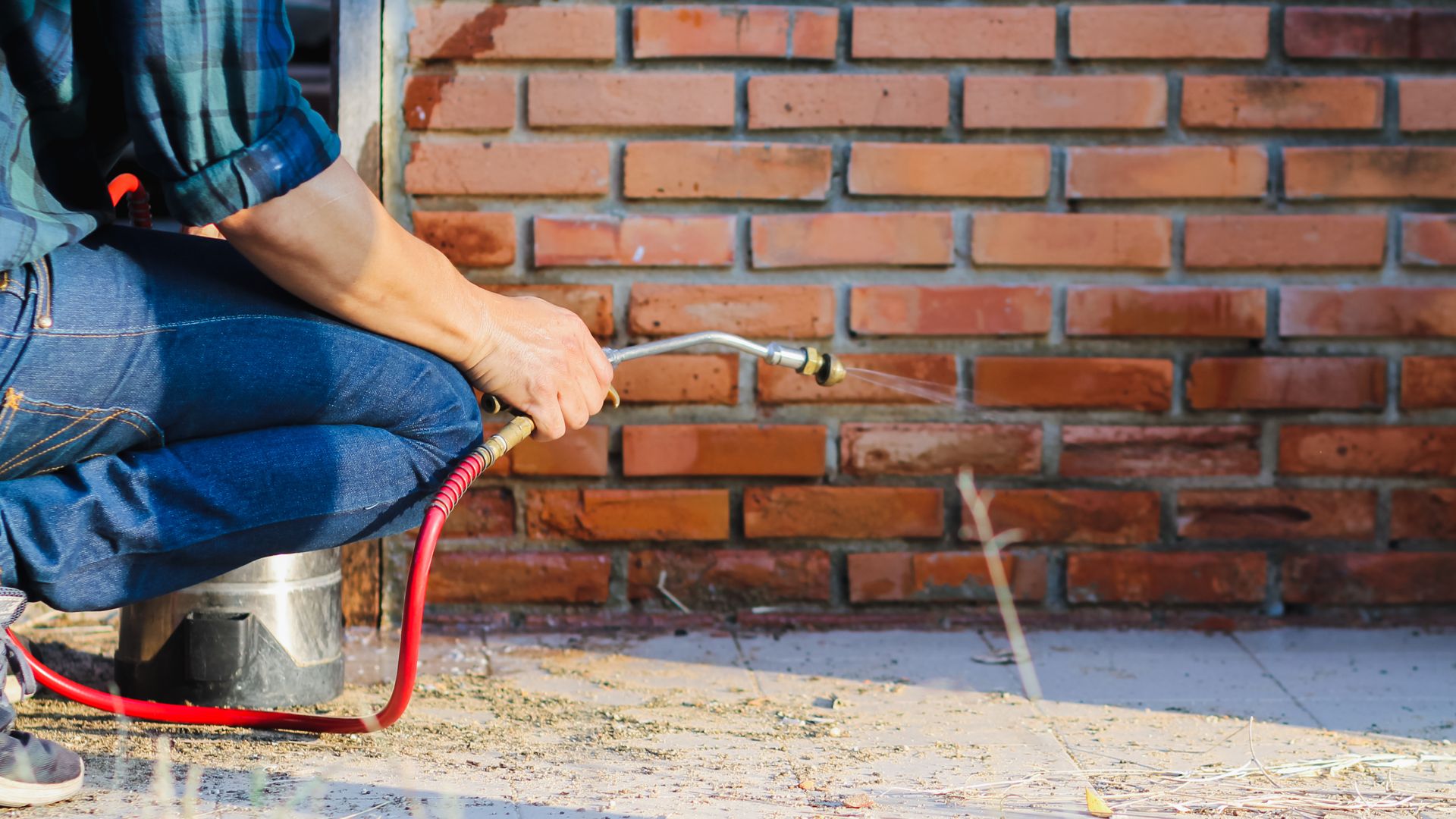 $200 UP TO 2,500 SQ FT SCORPIONS Service includes the application of products specifically designed to exterminate Scorpions and all other crawling insects.

Maintenance after initial service $55 Monthly.

$180 UP TO 2500 SQ FT RODENTS Adding Rodent monitoring bait stations. Ongoing monthly services are required until 60 days of rodent-free activity is achieved.

Maintenance after initial service $75 Monthly

$200 UP TO 2500 SQ FT ROACHES Includes the application of baits and products specifically designed to exterminate German Cockroaches & all crawling Insects.

Maintenance after initial service $55 Monthly.

$200 UP TO 15 FT HIGH BEES Does not include hive / honeycomb cleanup or removal. We offer those services at an additional rate.

All bee services are guaranteed for 90 days.

$1000 UP TO 2500 SQ FT BED BUGS Additional fees will be added to the initial service based on how many and what size mattress & box springs are in the property

Maintenance after initial service $60 Monthly.

$150 UP TO 2500 SQ FT PREVENTATIVE PEST CONTROL Guarantee against all crawling insects except Scorpions, German Cockroaches and Bed Bugs

Maintenance after initial service $75 Bi-Monthly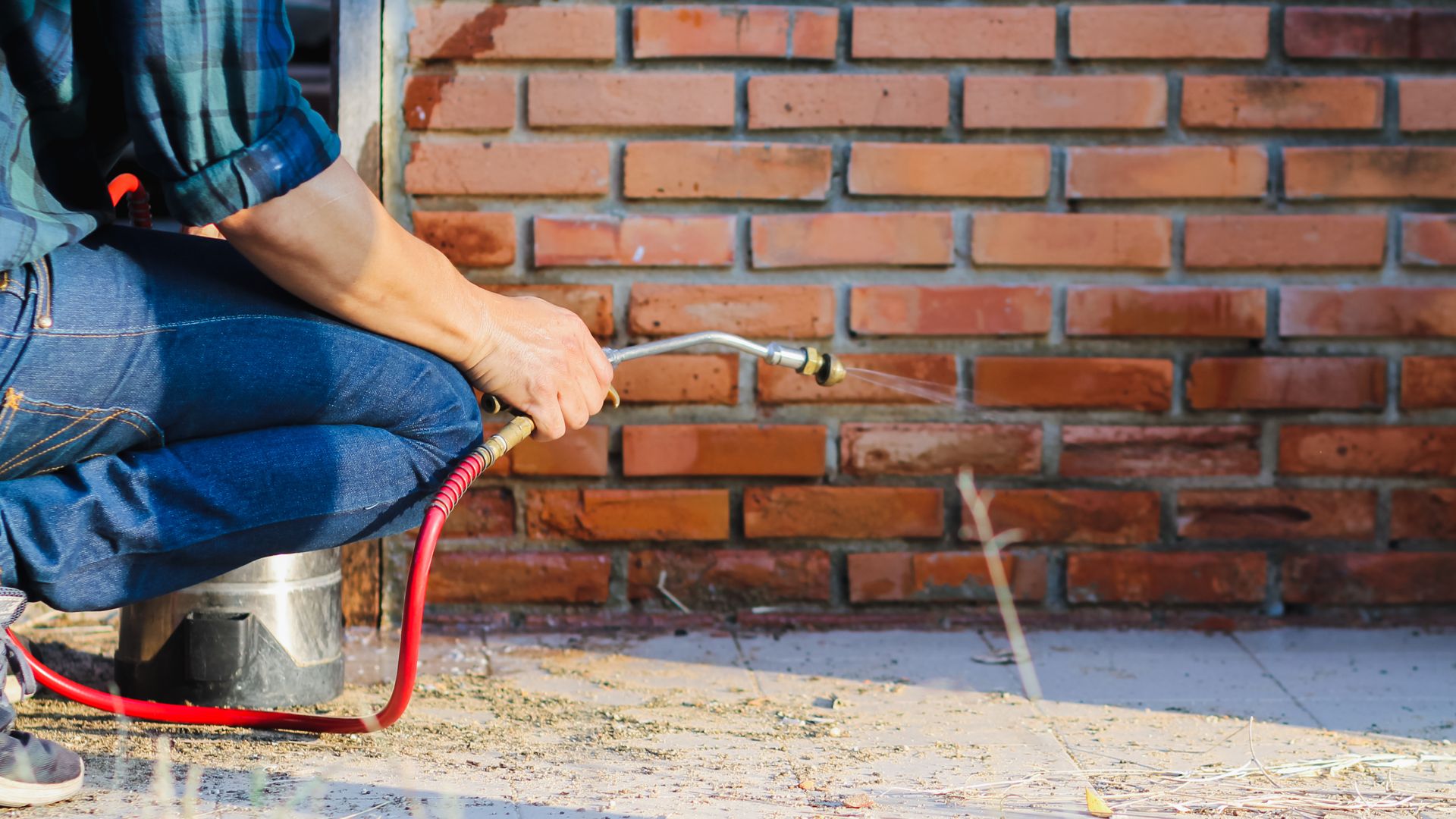 Hear From Our Happy Customers
Reviews & Testimonials
At Fischer's Pest Control, your satisfaction is our priority! See for yourself what our customers have to say about working with us.
"Friendly and very knowledgeable about pests and rodents."

I called Fischer Pest Control to do an initial spraying/set up for our property. I have not seen any pests to date but it is always a good idea to pre-treat. The technician was on time, friendly and very knowledgeable about pests and rodents.

- Melinda B.

"They always go above and beyond!"

I have been using Fischer's for over three years and I am forever grateful for their professional service. Kevin is the technician that comes to my home he always uses pet safe sprays!

- Michelle W.

"Thanks guys for your loyal service."

We have been using Fischer's Pest Control since 2004, having excellent service from their service technicians. If we have an issue, they are here to address our issue.

- American Jetting Services

"Excellent service!"

Thanks Ryan for the great job you did on my home! No insects, spiders, scorpions that's a plus especially for my kids and my german shepherd! Inside and out I recommend this company for those who want a great job at an affordable price.

- Jon N.

"Recommend this company to anyone in Las Vegas that has a pest control need."

Once the ants started showing up this summer, I knew I didn't want to deal with it again. I contacted Fischer's Pest Control, and after the first visit I never saw another live ant, roach, spider, or anything. Extremely friendly!

- William K.

"They are knowledgeable, prompt and professional."

We got bed bugs from some used furniture and could not get rid of them. They spread to two other family members homes since we didn't know at the time that we had them. Fischer's got rid of them the first treatment at all three properties.

- Brian C.

"They are my first and only company to call for pest removal."

Fischer's Pest Control team was on time and effective while providing excellent customer service. I had a bee infestation on the roof of my house. They are my first and only company to call for pest removal.

- Lance B.

"Professional, friendly, and very knowledgeable about the products that they use!"

Our family has had Fischer's Pest Control for the past 10 years. I would not use any other pest control company. I have recommended Fischer's Pest Control to all my family, co-workers & friends. FISCHER'S PEST CONTROL IS THE BEST IN LAS VEG

- Christine L.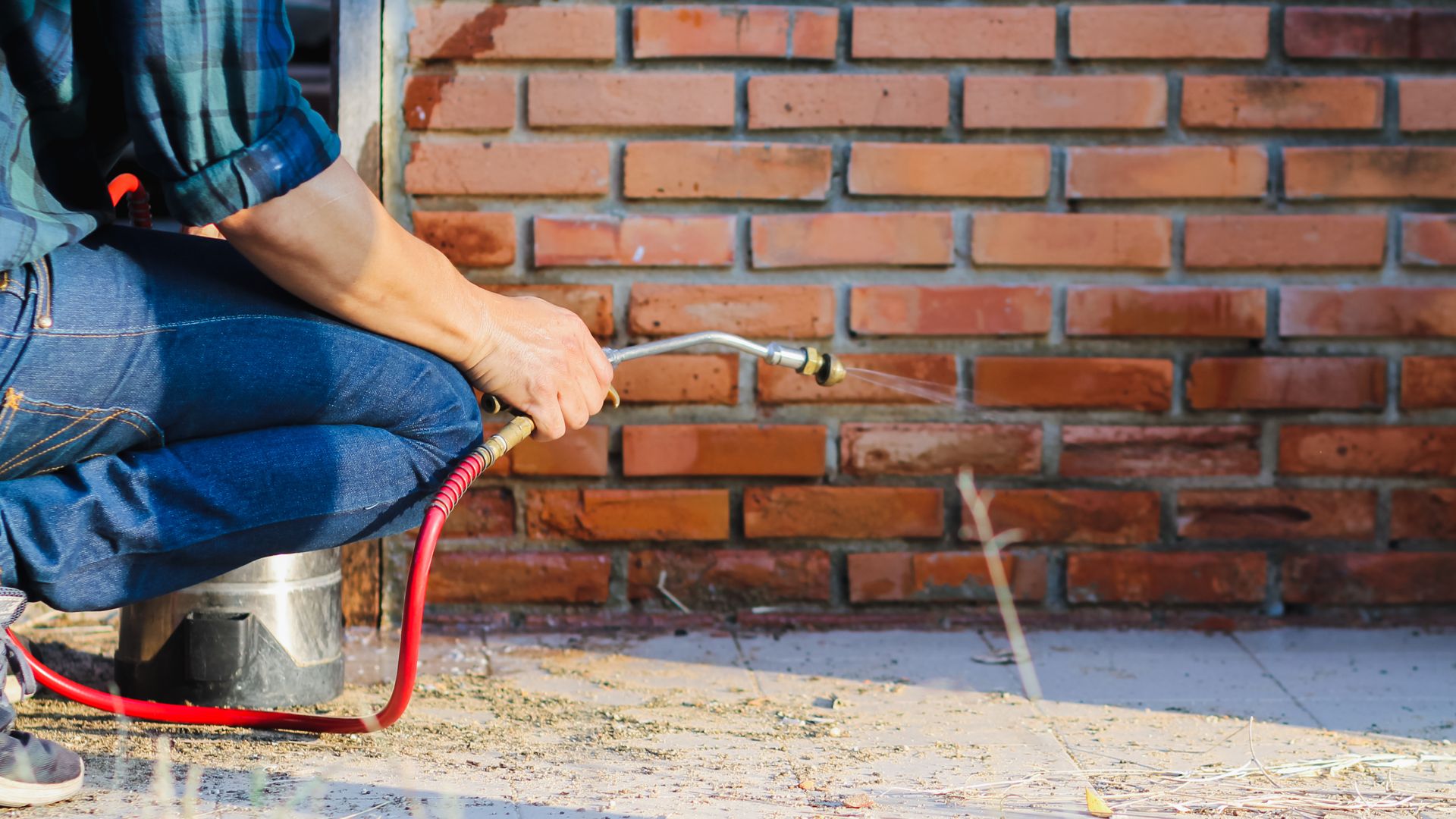 Why Choose Fischer's Pest Control?
What Makes Us Different
LICENSED & INSURED

We're Nevada state-licensed via the Department of Agriculture and fully insured. We stay current with annual continuing education. We do use hazardous chemicals, so safety for our customers and ourselves is always top priority.

FPC GUARANTEE

The Fischer's Pest Control guarantee gives you peace of mind. When we exterminate, pests stay dead. If you see substantial evidence that your problem hasn't gone away within 30 days, we'll be back to fix it for free. Period.

RELIABLE VISITS

We're on time and we get the job done. Your time and ours is valuable, and we hate being late just as much as you do. If your Las Vegas property requires monthly pest control, we'll be there every month, on time and ready to work.

NO CONTRACTS

We don't need to get married to take care of your pest control needs. If your Las Vegas property requires monthly attention, we'll prove our worth to you each month, over and over again. We've been contract-free since 2003.

FREE ESTIMATES

We know you don't want to be charged before the pest problem is solved.
Using Exclusion to Keep Pests Off Your Commercial Property
Once you have finally removed all pests that have been infiltrating your business, you will want to find a way to keep these intruders out for good. In some cases, certain species (such as cockroaches) may naturally require more than one treatment.
A secure method of preventing pests from entering your company's location is by exclusion. Exclusion is another term for carefully identifying all the possible entry points of pests. After these cracks, crannies, vents, and non-insulated spaces have all been found, you can have these places sealed so no future pests can come in.
---
Give us a call today at (702) 815-7894 or contact our team online when you are looking for the most dependable source of commercial pest control in Las Vegas.
---