Ants Local professionals ready to help!
Ant Control in Summerlin
Ants are an important part of our ecosystem, but when they invade our homes and businesses, they become a nuisance. They can contaminate food, damage property, and some species can even cause painful bites. In Nevada, we deal with a variety of ant species, each with its own unique set of challenges.
Fortunately, Fischer's Pest Control can help you control and prevent infestations of all common ant species in Nevada, including:
Carpenter ants: These ants can cause significant structural damage as they burrow through wood to create their nests.
Fire ants: Known for their painful sting, fire ants can pose a health risk, especially to those who are allergic.
Argentine ants: These ants are often found in large numbers and are attracted to sweet foods.
Pavement ants: As their name suggests, these ants typically make their homes in pavement cracks and can invade homes in search of food.
Odorous ants: So named for the terrible smell they emit when they are crushed, odorous ants make their nests both inside and outdoors and will feed on almost anything.
No matter what species is infesting your property, our licensed and insured team can help. Call (702) 815-7894 to schedule your free estimate today.
Signs of an Ant Infestation
Ants are tiny but a large infestation can seriously disrupt your peace and may even harm your health. Fortunately, knowing what signs to look out for can help you take proactive steps to avoid a bigger infestation.
Look for the following:
Frequent ant sightings, especially in kitchen or bathroom areas where there are food and water sources.
Trails of ants leading to food sources.
Small piles of sawdust or soil, indicating the presence of carpenter or pavement ants.
Unusual damage to wooden structures, which can be a sign of carpenter ants.
If you notice any of the above, call our team right away. Ants can contaminate food sources, leave itchy or painful bites, and cause damage to your property. We offer residential and commercial ant control services in Summerlin and the surrounding areas to help get rid of infestations and prevent ants from returning in the future.
Ant Prevention Tips for Home & Business Owners
There are do-it-yourself step you can take between services to help prevent ant infestations:
Seal any cracks or holes in your building's exterior to prevent ants from entering.
Keep your home or business clean, especially in areas where food is stored or prepared.
Regularly empty trash bins and clean spills immediately to avoid attracting ants.
Trim overhanging trees and shrubs that could provide a bridge for ants to enter your building.
The Benefits of Professional Ant Control
While there are DIY methods available for ant control, calling in our professionals at Fischer's Pest Control has several advantages:
Expertise: We can accurately identify the ant species you're dealing with and tailor a treatment plan accordingly.
Effective treatments: Our treatment methods are proven to be effective against even the most stubborn ant infestations.
Safety: We prioritize the safety of your family, pets, and employees, using only safe and approved pest control methods.
Prevention: Beyond eliminating the current infestation, we also provide advice on preventing future ant problems.
Remember, when it comes to ant control, early action is key. Don't wait until the problem gets out of hand. Contact Fischer's Pest Control today and let us take care of your ant problems quickly and efficiently.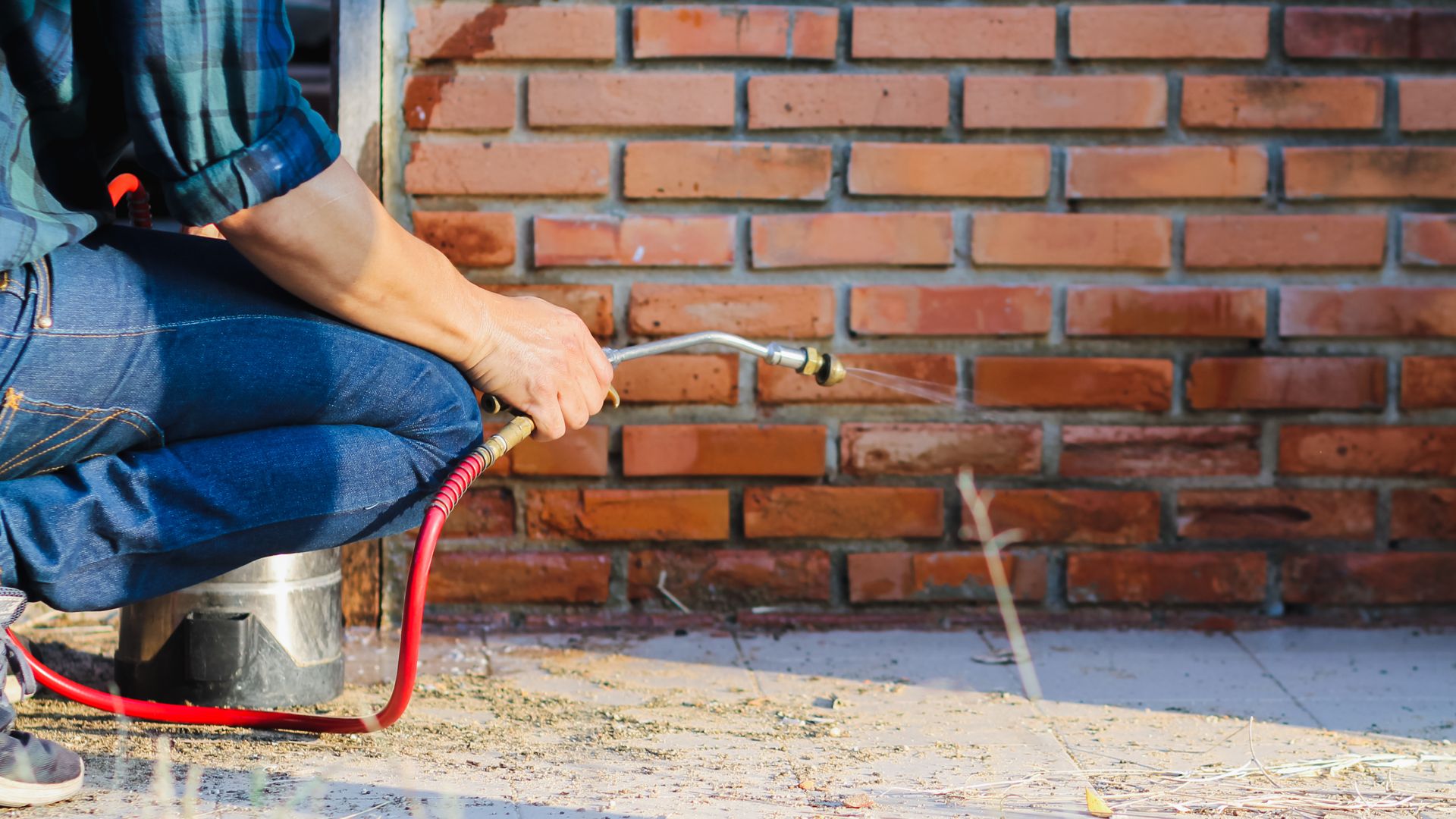 Hear From Our Happy Customers
Reviews & Testimonials
At Fischer's Pest Control, your satisfaction is our priority! See for yourself what our customers have to say about working with us.
"Friendly and very knowledgeable about pests and rodents."

I called Fischer Pest Control to do an initial spraying/set up for our property. I have not seen any pests to date but it is always a good idea to pre-treat. The technician was on time, friendly and very knowledgeable about pests and rodents.

- Melinda B.

"They always go above and beyond!"

I have been using Fischer's for over three years and I am forever grateful for their professional service. Kevin is the technician that comes to my home he always uses pet safe sprays!

- Michelle W.

"Thanks guys for your loyal service."

We have been using Fischer's Pest Control since 2004, having excellent service from their service technicians. If we have an issue, they are here to address our issue.

- American Jetting Services

"Excellent service!"

Thanks Ryan for the great job you did on my home! No insects, spiders, scorpions that's a plus especially for my kids and my german shepherd! Inside and out I recommend this company for those who want a great job at an affordable price.

- Jon N.

"Recommend this company to anyone in Las Vegas that has a pest control need."

Once the ants started showing up this summer, I knew I didn't want to deal with it again. I contacted Fischer's Pest Control, and after the first visit I never saw another live ant, roach, spider, or anything. Extremely friendly!

- William K.

"They are knowledgeable, prompt and professional."

We got bed bugs from some used furniture and could not get rid of them. They spread to two other family members homes since we didn't know at the time that we had them. Fischer's got rid of them the first treatment at all three properties.

- Brian C.

"They are my first and only company to call for pest removal."

Fischer's Pest Control team was on time and effective while providing excellent customer service. I had a bee infestation on the roof of my house. They are my first and only company to call for pest removal.

- Lance B.

"Professional, friendly, and very knowledgeable about the products that they use!"

Our family has had Fischer's Pest Control for the past 10 years. I would not use any other pest control company. I have recommended Fischer's Pest Control to all my family, co-workers & friends. FISCHER'S PEST CONTROL IS THE BEST IN LAS VEG

- Christine L.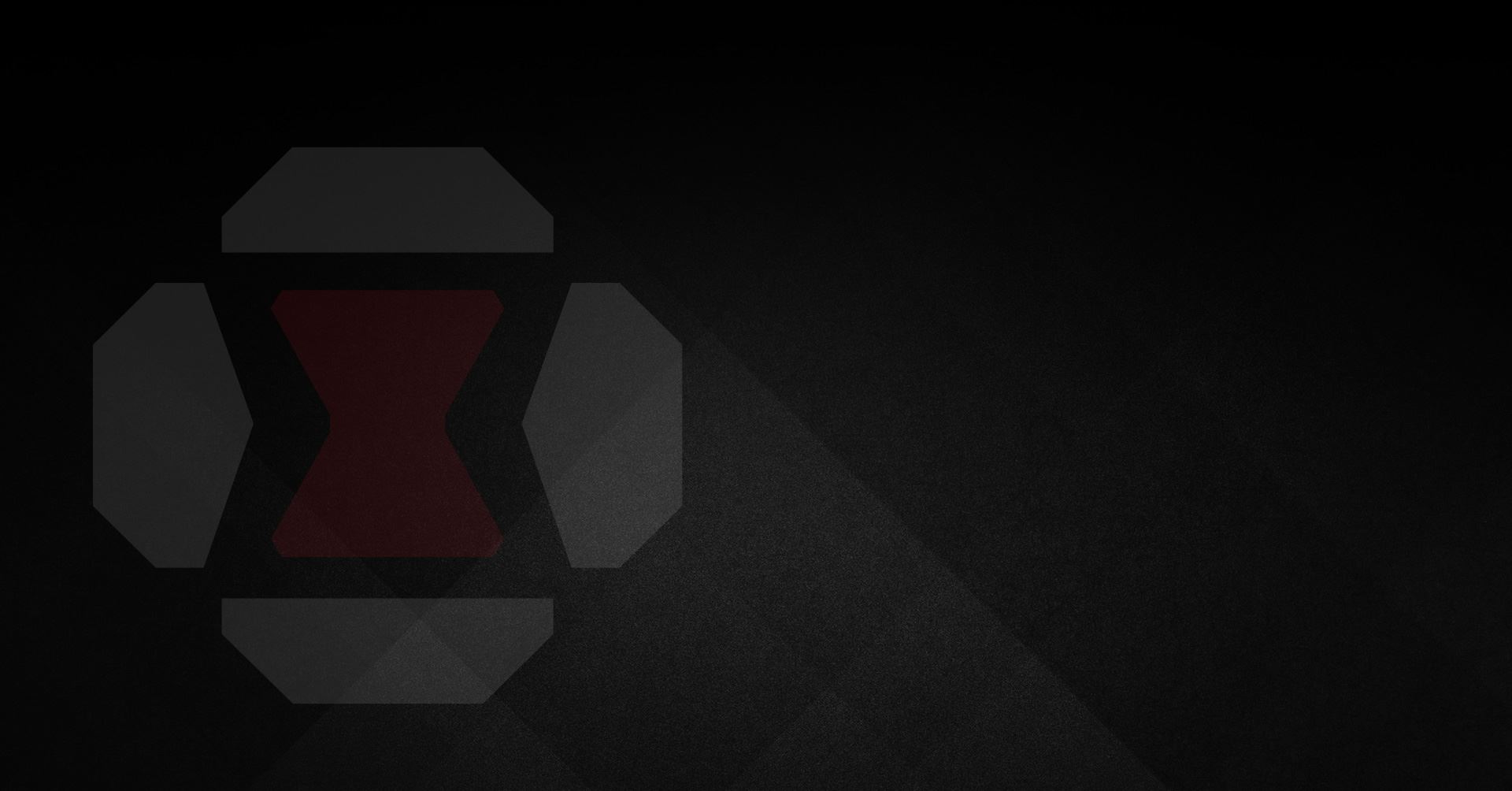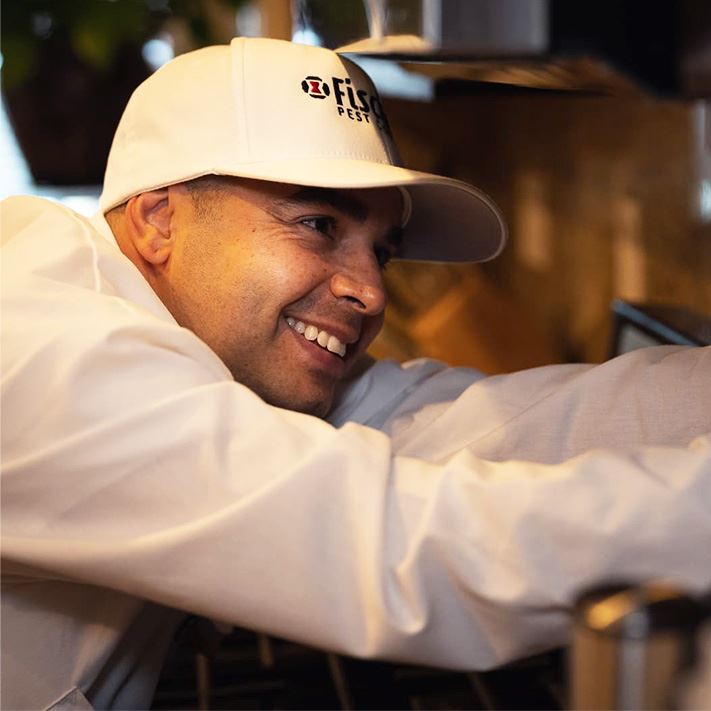 Why Choose Fischer's Pest Control? What Makes Us Different
Serving Las Vegas, NV Since 2003
We're Nevada state-licensed via the Department of Agriculture and fully insured. We stay current with annual continuing education. We do use hazardous chemicals, so safety for our customers and ourselves is always top priority.

The Fischer's Pest Control guarantee gives you peace of mind. When we exterminate, pests stay dead. If you see substantial evidence that your problem hasn't gone away within 30 days, we'll be back to fix it for free. Period.

We're on time and we get the job done. Your time and ours is valuable, and we hate being late just as much as you do. If your Las Vegas property requires monthly pest control, we'll be there every month, on time and ready to work.

We don't need to get married to take care of your pest control needs. If your Las Vegas property requires monthly attention, we'll prove our worth to you each month, over and over again. We've been contract-free since 2003.

We know you don't want to be charged before the pest problem is solved.