Although many spiders are often harmless to humans, people don't like them lurking around in their homes. In some cases, especially in spiders in Las Vegas actually can be hazardous to you, your family and even your pets. The population of spiders tends to increase in autumn, so you may find several of them entering your home during this time of year. If you suspect that you are dealing with a spider infestation, it is important to solve the problem before it gets out of hand.
If you have a spider infestation in your home or business in Las Vegas, the spider removal and prevention specialists at Fischer's Pest Control can help. However, there are also steps you can take yourself to manage the spiders.
Steps:
Vacuum Your Home
Cut Off Their Food Supply
Reduce Clutter in Your Home
Patch Up All the Cracks in Your House
Remove Vegetation From Around Your House
Rethink Your Outdoor Lighting
Scatter Diatomaceous Earth
Try Natural Remedies
Call a Professional Pest Control Company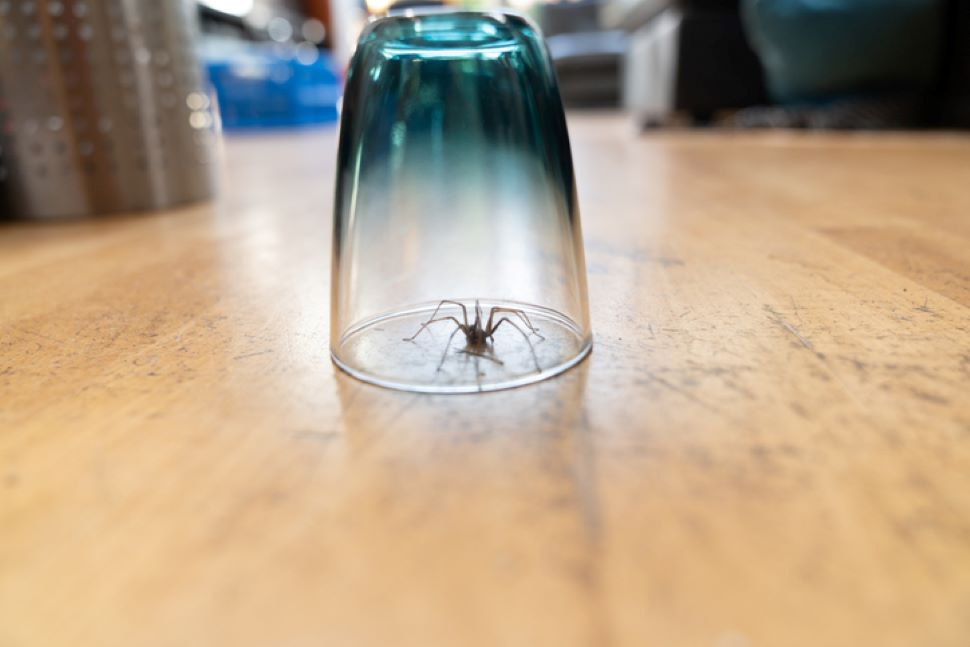 1. Vacuum Your Home
The first thing you can do to deal with an infestation is vacuuming any areas where you suspect that spiders are hiding. While vacuuming, pay special attention to corners, crevices and cracks. Vacuuming will eliminate eggs and spider webs, encouraging the spiders to nest somewhere else. Spiders have soft bodies and are often small enough to be suctioned away with dirt and dust by your vacuum.
2. Cut Off Their Food Supply
Vacuuming alone is not usually enough to remove a spider infestation. You will also need to cut off their food supply to deal with the issue. Fortunately, spiders are not attracted to human food. Spiders eat insects, so getting rid of other pests will help to deter the spiders.
Make sure that all food items are protected from pests by plastic or glass containers. Make sure not to leave out food waste, and to clean eating areas regularly. If you properly store your food and make cleaning a priority, you will reduce your home's appeal as a hiding place for common house pests like cockroaches, ants, other insects and the spiders that feed on them.
3. Reduce Clutter in Your Home
Spiders love quiet and hidden spaces such as dark areas with clutter. Therefore, you will have to cut down on the clutter in your home to give spiders fewer spots to hide (but also for other pests in Las Vegas like scorpions and bedbugs). You can do that by cleaning all the surfaces in your home and not allowing items to pile up. Use a tall broom to clean the ceiling and other hidden spots. You should also clear any clutter in your basement, attic or garage to eliminate potential hiding places for spiders in your home.
4. Patch Up All the Cracks in Your House
Aside from removing food sources and hiding places, it is important to find and seal off entry points that insects and spiders use to get inside your home. Carefully inspect each window and door for cracks and splitting paint or caulking along the seams. Make sure that your windows have fitted screens and that there are no holes or gaps in the screen material.
If your home has a vented crawlspace, a basement or other vents from the interior to the outside, install mesh filters that will keep insects from using those entry points. Spiders cannot survive without water and are usually found near plumbing fixtures, so you should take special care to inspect areas and entry points around plumbing and water sources.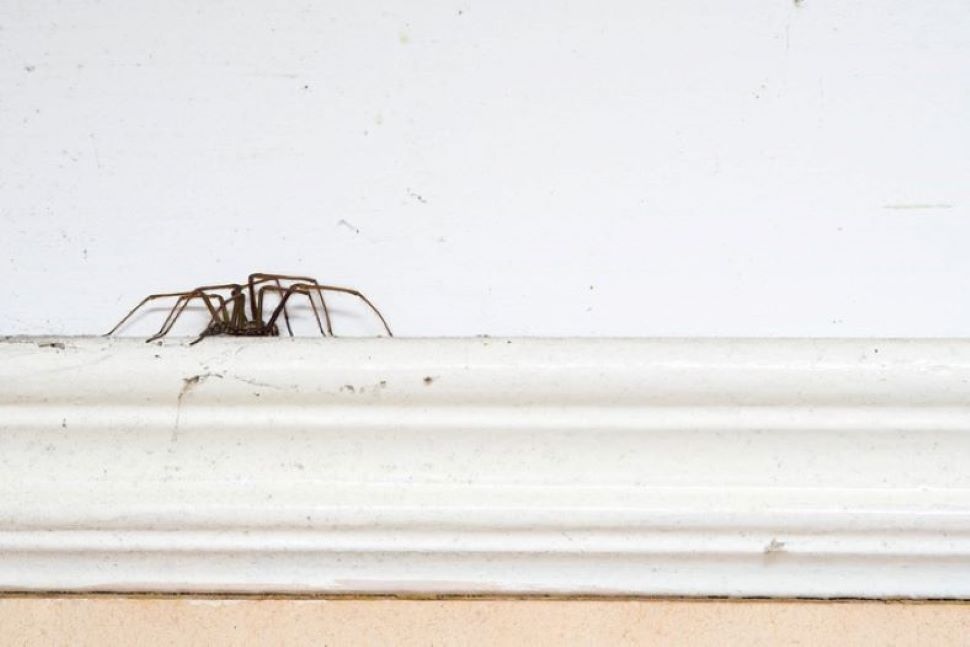 5. Remove Vegetation From Around Your House
Another thing you can do to deter spiders and bugs is to remove vegetation around the outside of your house. Most pests love shrubs, compost, woodpiles and rocks used in landscaping around the home. However, they tend to find a way inside the house when it starts getting cold.
To prevent this, you should keep your outside neat and trimmed back away from the exterior walls of your home.
6. Rethink Your Outdoor Lighting
Spiders hate bright light. However, the bugs they want to catch and eat are often drawn to the light. That is why you will see spiders crawling to your outdoor lighting at night. If you have many bright outdoor lights that attract insects, you may need to rethink your outdoor lighting to prevent an infestation. You can do that by reducing the brightness of your outdoor lighting.
Alternatively, you can use yellow lights or sodium vapor lights because these do not attract insects. If you do not want to reduce the brightness, you can place your outdoor lighting away from your house to keep bugs and spiders away from the main living structure.
7. Scatter Diatomaceous Earth
Diatomaceous earth is a white powder containing the tiny fossils of sea organisms. These fossils have microscopic sharp edges that puncture the shell of insects and cause them to dehydrate and die. Diatomaceous earth is safe for humans and pets, even if accidentally consumed, so it is a great option to help reduce insect infestations.
8. Try Natural Remedies
Some store-bought pesticides can have harmful effects on humans and pets, so you want to be very careful with these types of chemicals. However, you can try natural products you already have in your home that you know will be safe.
Some claim that vinegar and natural oils such as eucalyptus oil and citrus can be effective in driving away spiders. Simply spray these organic oils on the cracks, doors and windows of your home, and you may find it gives you an extra layer of protection in some cases. Unfortunately, many of these natural methods are not enough to combat heavy spider infestations.
9. Call a Professional Pest Control Company
In most cases, a spider infestation is a sign that you also have other pests in your house. Therefore, some infestations require a professional to successfully eradicate the problem. If you're looking for an experienced spider pest control specialist in Las Vegas, contact the team at Fischer's Pest Control today! We offer free home evaluations and estimates.